GETTING TO BAHIA NEGRA AND AWAY
Transportation -
BUS: leaves Asunción at 1800 hs on Tuesdays and arrives in Bahía Negra on Wednesday. Its cost is Gs. 190,000 (U$D 37.57). It leaves Bahía Negra on Friday at 1000 hs, arriving in Asunción on Saturday. More information with Jorge Aquino (0981) 418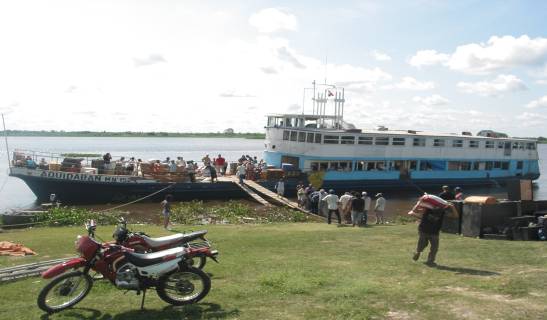 BARCO AQUIDABAN:
Tel. (+595 331) 242 435 -- based out of Concepción, Paraguay.
SCHEDULE: Leaves Concepción on Tuesdays at 11:00 am, arriving Friday dawn in Bahía Negra
PRICES: Ticket price of Gs. 100,000 (U$D 19.77)
Room price of Gs. 80,000 (U$D 15.82)
This is not a luxurious trip, as it is mostly used to take products from Concepción to Bahía Negra. It does not travel during the week before Easter (Holy Week), or the week of Christmas/New Year's.
PLANE: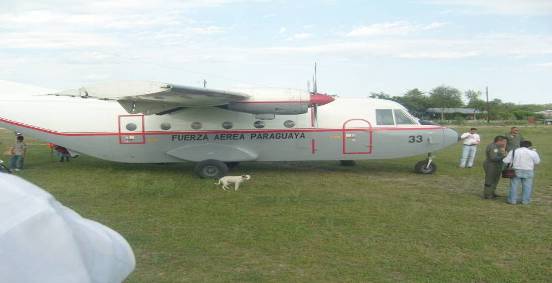 Tel. (+595 983) 454 486, Sonia Suárez -- this is a service that has just recently re-opened. It travels on Fridays and/or Wednesdays depending on the demand. The price for a one-way ticket is Gs. 350,000 (U$D 69.21) and takes about two hours to reach Bahía Negra
Also: you can eventually go to Bolivia via outboard motorboat that runs from 350,000 to 400,000 Guaraniés) to Puerto Busch, and from there a 180km ride to Puerto Suarez (town with banks, hotels, etc. Contact Don Aliche: 0984155339)

LODGING:
Hombre Y Naturaleza –
Is a nice hotel right on the river created by a Spanish NGO (Hombre Y Naturaleza). The hotel is made of palm trees, the interior is closed of with screen (for the mosquitoes), it has basic amenities (water, flush toilet, etc.)
PRICE: 60,000 Guaraniés per night, breakfast included.
Pensión Doña Blanca -
This is a simple lodgining option that is clean, low cost, and a very lively and warm family environment. There are two simple rooms, a shower, and a clean latrine.
PRICE: 25,000 Guaraniés per night, per person.
Meals on request: 12,000 Guaraniés.
Contact: Doña Blanca (commonly known as Nenu): 0983667582
Piquita-
Is a laid back lodging option where there is a rancher vibe, as it is a place where many ranch hands stay. There are 9 rooms, a modern common bathroom (upon request).
PRICE: 25,000 Guaraniés per night. Meals available upon request: Meals (eventually chicken, fish, etc.) starting at 12,000 Guaraniés.
Contact: Doña Emilia – 0981777686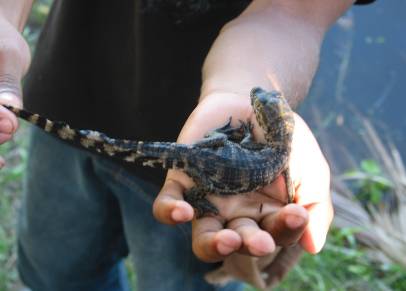 EATING OPTIONS:
Copetin Aldito: A very simple restaurant that prepares meals upon request. The prices can start from 12,000 Guaraniés and up, depending upon the meal. Copetin Aldito makes great bread! Contact: Juana 0984154646
Silva Comida Rapda (Don Silva):
There is a small restaurant right by the plaza that serves mainly empanadas (upon request), soft drinks, etc.
Contact: Don Silva: 0982329297.
Hamburgueseria Rosi:
A restaurant that mainly serves hamburgers, drinks, and can eventually prepare other meals upon request. It has a rather nice patio/dining area in the open air.
There are also several miscellaneous ladies in town that will sell empanadas/milaneza. Vegetarians should be able to buy groceries on the boat, and ask politely to use the kitchen of one of the lodging establishments.
ACTIVITIES:
Visit the natural reserve/biological station Three Giants (Tres Gigantes), which is a private natural reserve managed by Guyra Paraguay (NGO).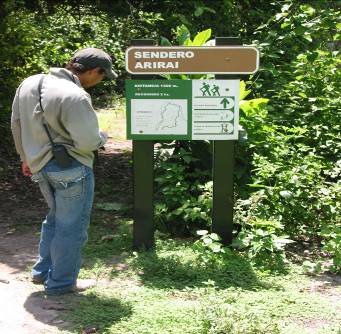 The Biological Station (Three Giants) is found in the private reserve (15,000 hectares) of Guyra Paraguay. This part of the Pantanal, the largest wetland in the world, is one of the few sites in the world where the visitor may have a chance to find the three most-endangered species in Paraguay, "The Three Giants" – the Giant Armadillo, the Giant River Otter, and the Giant Anteater.
PRICES:
Entrance Fee – International $ 15 (Gs. 70,000), Mercosur: Gs. 20,000, National – Gs. 15,000.
Lodging: International - $ 55 (w/out meals $ 40), Mercosur: 250,000 (w/out meals 180,000), National: Gs. 220,000 ( w/out meals 150,000).
Transportation:
Don Aliche (0984155339): Gs. 400,000 roundtrip (gas included)
Guyra Paraguay: (cost of boat): International:$ 30, Mercosur: 80,000, National: 65,000 (This does not include gas)
Make cheese and mbeyú (typical food) on a modest ranch
There is a beautiful small ranch about half-hour out of Bahia Negra (Jija) that has small ponds and an abundance of animals, mainly birds. They are also trying to organize activities to making cheese and they can prepare typical Paraguayan food (Mbeyu), which is delicious.
PRICE: 40,000
For more information contact: Ana Suarez (Bahia Negra), Eddy Suarez (Asuncion – 0984332350).
A walk through Puerto Diana or 14 de Mayo (indigenous communities): This activity allows you to go through different forest trails of Indians on the reservation Chamacoco (Yshir).
Price: 40,000
For more information contact Cesar (0981875651) the village chief of Puerto Diana, or Nancy (0982962473) the village chief of 14 de Mayo.
Indigenous Art Demonstrations (Puerto Diana/14 de Mayo):
There are various artists in Puerto Diana (and eventually 14 de Mayo) that produce beautiful artwork.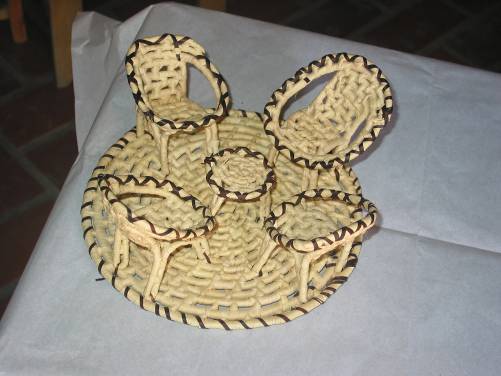 For more information contact Agustina/Benigno in Puerto Diana.
Transportacion:
Don Al liche: Gs. 400,000 ida y vuelta (combustible incluido)
Guyra (alquilo de deslizadora): Internacional:$ 30, Mercosur: 80,000, Nacional: 65,000 (este no incluye combustible)
Hotel ubicado en la Reserva por noche con comida - $55 (Gs. 260,000), sin comida - $40 (Gs. 190,000).
Leisurely horseback ride on a modest ranche:
This activity was developed in collaboration with the group Ecoclub Pantanal, seeking to diversify the economy generating activities of modest ranch (Bahia Negra Poty) in Bahia Negra, while preserving nature. More specifically this includes a half day trek on horseback in a room that leads to a lagoon where you can find any number of birds.
Price: 100,000 Guaraní as a guide for service and 40,000 for the service Guarani horse.
For more information contact: Doña Ana Suarez/Eddy Suarez (Asuncion – 0984332350)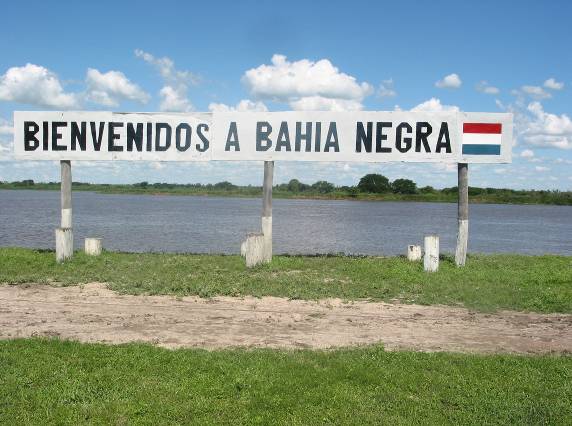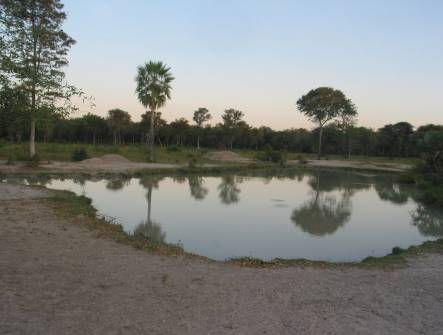 Water nature excursions/Fishing (Outboard motorboat/dugout/canoe:
Outboard Motorboat:
It is possible to organize excursions for half-days with various persons, in order to see the beauty of the Paraguay and Rio Negro river. It is also possible to go fishing for half-days, or more.
PRICE: 200,000 per half-day.
Dugout/Canoe: 100,000 per half-day (This price has not been confirmed).
P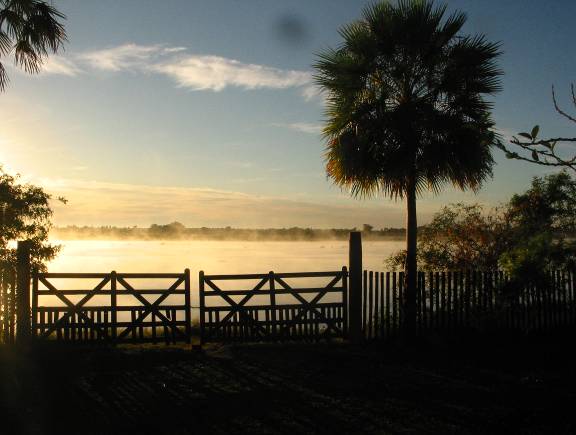 lease Note that many of the activities listed are in development, and early stages, and the providers are learning.
Therefore, any advice, suggestions, etc. would be GREATLY APPRECIATED!!!
Also, please note there are not banks in Bahia Negra.
If you would like to travel to Bolivia contact Peter – Granja Roble – for advice on visa exit stamp, normally you can do this in Concepcián.
GREAT PLACES TO STAY IN PARAGUAY/AND VALUABLE SOURCES OF TRAVEL INFO:
Black Cat Hostel (Gato Negro) - Violeta Coleman
Eligio Ayala e/Yegros e Independencia Nacional
Tel: 021 4449827/ Cel: 0981 986594/0971 335233
El Roble - Pieter Gartner
Belen
0985898446
ROHAYHU BAHIA NEGRA
EXPERIENCE THE PURE ENJOYMENT AND BEAUTY OF PARADISE IN THE CHACO!!!